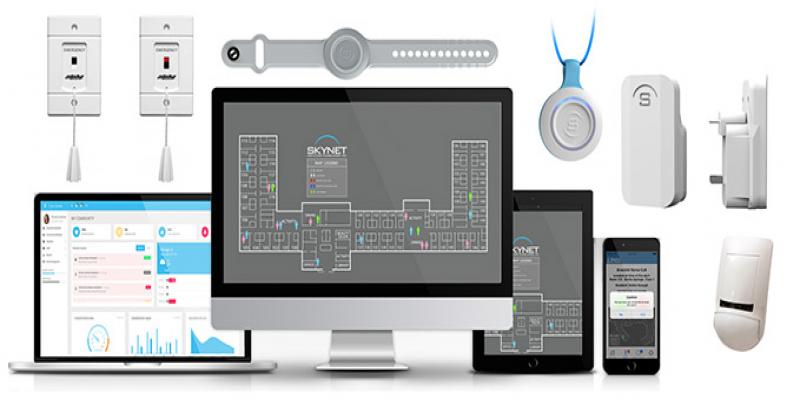 This cloud based wearable tracking system tracks, calls and reports, all in real-time detection. Be alerted to everything that happens with your senior residents
Advantages
‌Exact location of a resident is provided in real-time, on an interactive map display
‌Make a call from anywhere within a community with a simple push of a button on their wearable device or in-room pull cord
‌Notifications are pushed to mobile devices
‌Staff response through mobile device or communication panel
‌Patient call system for immediate alert and location of a resident's fall
‌Locate residents during medication passes to ensure timely distribution
‌Stand-alone solution for harsh environments
‌Help family members and friends find their loved ones immediately when visiting
‌Locate a resident in seconds when care providers arrive
‌Wander management systems to help track seniors
‌Ensure all residents have made it to meals or other scheduled activities
‌Emergency call system to help residents get immediate assistance
‌Battery life: Over 1 year
‌Water-resistant durable design, reliable, and maintenance-free
All emergency call and RTLS systems are not created equal. Take your facility technology solutions a step above the rest.
healthcare
Resident Independence, Staff Peace of Mind
This tech solution is inclusive of an emergency call system, wearable technology and a Real Time Location System (RTLS) tracking location in real time, including the added benefit of Fall Detection.
‌Emergency Call System
‌Wearable Technology
‌Real Time Location System (RTLS)